In the Community
A positive impact
We're all in for the communities where we build. That engagement takes many forms: volunteering our time, sharing our skills and expertise, delivering financial support to those in need, and providing opportunities for our neighbors. No matter where we live or work, we're committed to people above all.
Suffolk Cares
A foundation for brighter futures
The Suffolk Cares Foundation supports organizations and initiatives that address the greatest challenges facing our neighborhoods. We empower young people with cutting-edge educational experiences and STEM opportunities. We build healthy communities by supporting healthcare and social services organizations. And we leverage sophisticated Suffolk technologies to encourage community partners to dream big and accomplish their ambitious goals.
Suffolk Cares
Statements of Impact
"Partnerships ultimately make the greatest difference in helping our organization improve. Sponsorship and funding allow us to increase our capacity and the programs we offer. Our goal is to introduce girls to STEM, and as vast as this industry is, our partnerships help ensure more broad exposure…so thank you."

DIY Girls, California

"We greatly appreciate Suffolk Cares' participation in our Annual Benefit, which raises approximately one third of our operating budget! Funds from the benefit support multi-day in-school and after-school programs for schools and students in public schools, public housing facilities, homeless shelters, and hospital schools. Grants and fundraising underwrite 65% of programs, so sites pay only 35% of program costs."

Salvadori Center, New York

"The Suffolk Cares contribution will support our nationally-recognized apprenticeship readiness program that addresses the continued disparities in apprenticeship for women, people of color, and other under-served communities. Through 200+ hours of Career Readiness and Occupational Skills Training, with classroom and hands-on learning experiences, Building Pathways provides diverse participants with the knowledge and skills they need to enter and succeed in a registered union apprenticeship program. In 2021, we expect to train 54 new entrants into the building trades, with a goal of 50% women, the least represented population in the trades."

Building Pathways, Massachusetts

"Suffolk Cares helped SRN renovate our training center, where SRN students (homeless unaccompanied youth) access vital social services, receive academic support, and participate in our after-school life skills and leadership classes. This new training center is located within walking distance from SRN's Hillsborough County housing facility. Such proximity has been immensely instrumental for SRN to execute our comprehensive wrap-around programming. We are also grateful for Suffolk Cares' recent monetary donation, which will help us continue implementing our holistic programming in 2021."

Starting Right Now, Florida

"Your kind donation was used to support our Neighborhood Exchange military food distribution and military holiday toy program. These distribution points were used to provide military families with turkey/grocery vouchers at the Commissary."

Armed Services YMCA San Diego, California

"Suffolk Cares has provided The BASE with a significant investment to strengthen our academic and career readiness services and grow strategic corporate and community partnerships. This has afforded us the opportunity to expand our career readiness programming to a virtual platform. Not only have we been able to successfully navigate virtual career and professional days for our student athletes, but also, nearly all our career readiness services were virtual in 2020 with the support of Suffolk Cares. Through this support, we have been able deepen partnerships that allowed us to feed our community and provide critical access to learning pods throughout the ongoing global health crisis."

THE BASE, Massachusetts

"The Girl Scouts had an absolute blast and could not stop raving about their day with Suffolk and Suffolk Cares! Their time spent at the office and jobsite was certainly a highlight of the week. I was particularly inspired by so many of the women I met and experiences I oversaw, and I cannot wait to apply that inspiration to the Rebuild the Ratio curriculum."

Girl Scouts of Eastern Massachusetts, Massachusetts
Giving Circle
Helping people in their most vulnerable moments
The Giving Circle is Suffolk's employee-driven nonprofit, run by volunteers and dedicated to providing financial assistance to those with Suffolk connections who are facing unforeseen personal hardship. That includes Suffolk and FUSE employees, trade partners, clients, and their friends and family. We know that hardships come in all shapes and sizes, so we strive to meet a wide range of needs that might not fit into a traditional philanthropic bucket.
Learn more about the Giving Circle
Community Initiatives
Build With Us @ Suffolk
Build With Us @ Suffolk is a business accelerator for trade partners and subcontractors, particularly minority-, women- and veteran-owned small enterprises. This eight-course program opens doors for M/WVBEs, DBEs, and SBA-certified businesses to help them expand their businesses, develop important relationships, and make their unique mark on the industry.
Learn more
Community Initiatives
The Scrim Project
How can a fence connect us? Through The Scrim ProjectTM, we're turning over the wrap on our construction fence to local BIPOC artists who will create community murals. This fence is no longer just a boundary. It's now a space that amplifies their talents, voices, and power. And it's one way that we partner and invest in individuals and neighborhoods with diverse backgrounds, and create moments of joy and inspiration.
Community Initiatives
Rebuild the Ratio
Girls have ideas that will change the world, but women make up only 9.9 percent of the industry that builds it. It's time for that ratio to change. We're pledging to increase the percentage of women Suffolk employs from 28 percent to 38 percent over 10 years. And, to provide the resources and education that young women and girls need to pursue STEM careers, we're partnering with Girl Scouts of Eastern Massachusetts and YouthBuild Boston to encourage the next generation of engineers and builders nationwide.
Learn more
Community Initiatives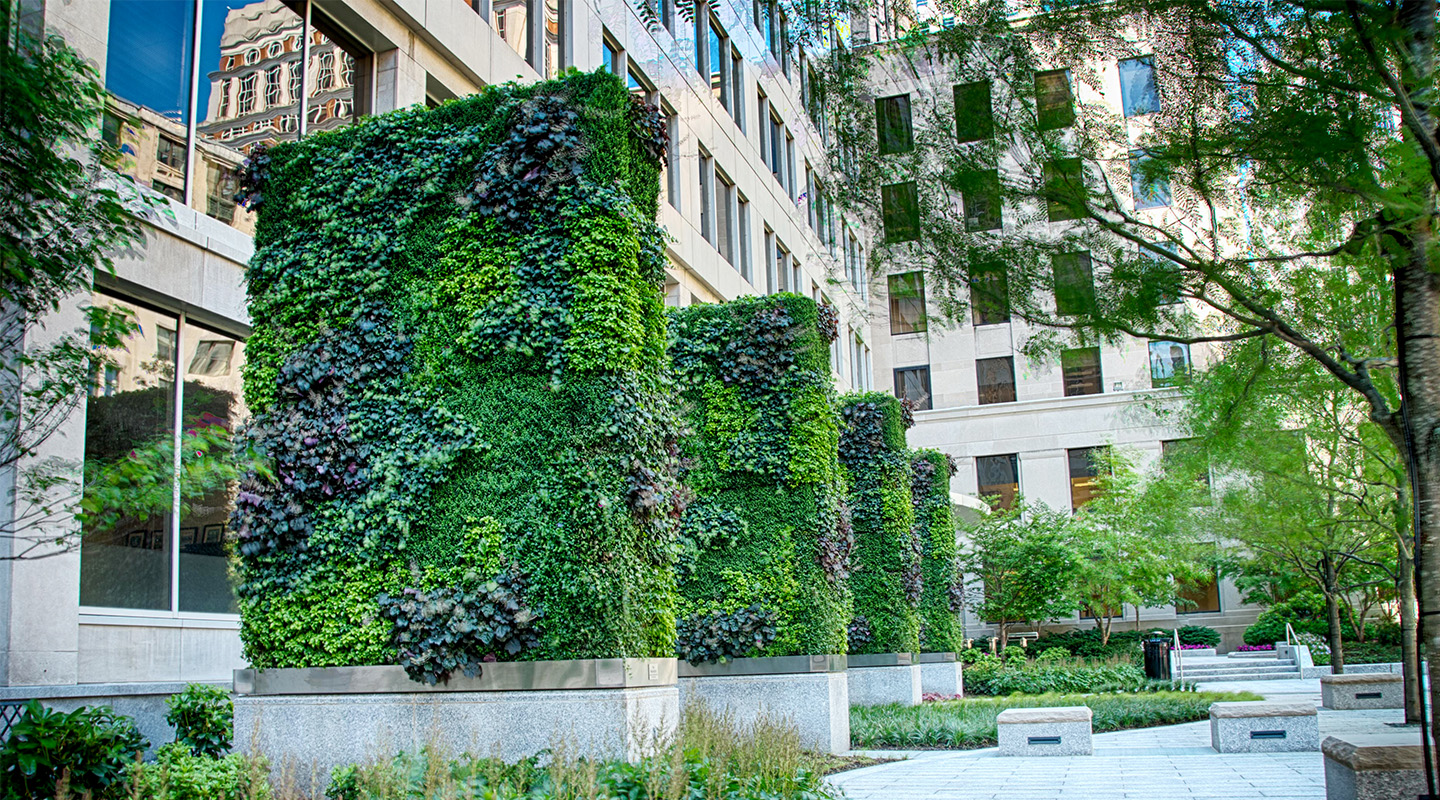 Leading in sustainable construction
We see significant opportunity to go beyond simply improving the efficiency and impact of building methods and operations. We want to adapt, innovate, and disrupt the status quo of what is expected throughout the entire building process to promote sustainability in the buildings and communities we build.
Learn more
In the Community
By the Numbers
In the Community
Contact Us
Latest News
Our community impact: What's new
Check out these stories about our impact in the communities where we work.
View all news