Our Health and Family Benefits
A people-first
approach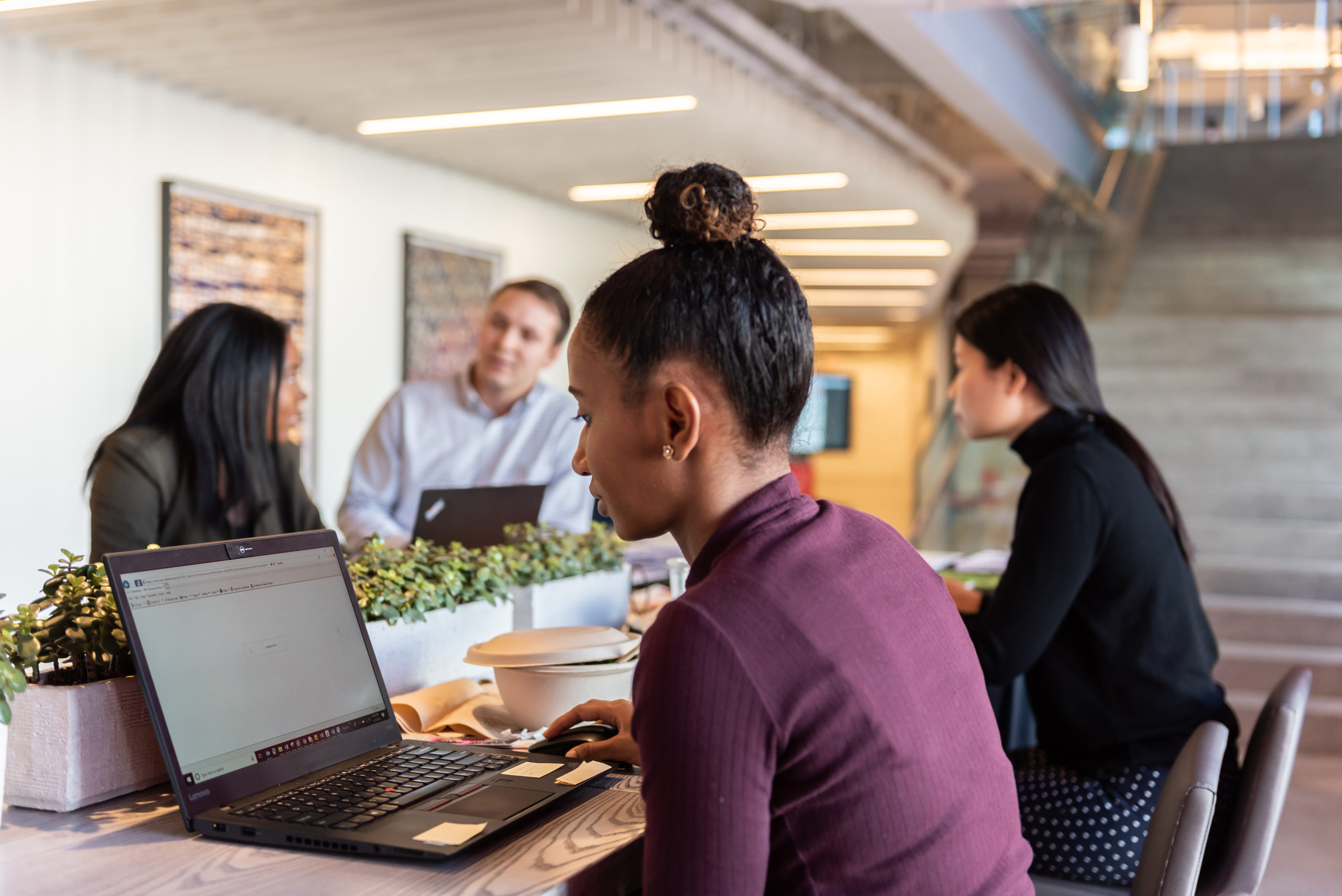 We all have a responsibility to look out for each other's well-being, and we know that we are stronger together. That's why Suffolk offers best-in-class benefits that are part of our people-first approach to the employee experience. We want to make sure you have what you need to dream big and do great every day—and to take care of yourself and your family.
Harmony for work
and life
We know it takes energy and brainpower to challenge the status quo, and we all need time to recharge. Flexible paid time off, post-project sabbaticals, Summer Fridays, and your birthday off each year are just a few of the ways that we help you balance what's most important to you.
Health and family benefits
You and your family matter to us. We're committed to providing the benefit offerings, tools, and resources that best support your needs at work and at home. We team with industry leading providers who focus on the unique and evolving needs of our employees and their families—during all phases and seasons of life.
Care@Work from Care.com
Access to a network of family support service providers, including child and elder care resources, emergency backup care, and pet, cleaning, and tutoring services.
Lyra Health
Coaching for mental and emotional well-being. This mental health benefit provides coaches, crisis response support, and a self-care app to help you through difficult moments.
Virgin Pulse
Digital tools to track wellness goals and accomplishments, helping to build and sustain healthy habits.
Our health and
wellness benefits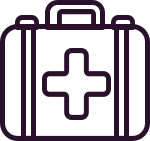 Medical coverage
Suffolk provides three medical plan options and 100 percent coverage for preventative care. Please visit https://Transparency-in-Coverage.Bluecrossma.com for BCBSMA transparency in coverage information.
Dental coverage
Our dental plan covers preventive dental care—including regular cleanings and X-rays—at 100 percent with no deductible, and helps you pay for other dental services.
Vision coverage
Our vision care provides benefits for eye exams, prescription eyeglasses, and contact lenses. You'll enjoy more value and the lowest out-of-pocket costs.
Teladoc
Teladoc telemedicine services is an affordable alternative to emergency room and urgent care facility visits. Members can resolve many of their common medical issues 24/7 through the convenience of phone or online video consultations.
A doctor will call back within minutes, on average, and there is no time limit as to how long you can talk to a doctor. Patients have access to a national network of board- certified, state-licensed physicians.
Prescription drug coverage
This prescription benefit is designed to bring you quality pharmacy care that will help you save money. 
Family Leave
Suffolk offers six weeks of paid parental leave—at 100 percent of your salary—for bonding with a new child. That benefit extends to 12 to 14 weeks of paid time off for maternity leave.
Saving for your future
We strive to support our employees as they set and reach their financial goals. Here are a few of the benefits we offer in the world of money and savings.
ARAG
Suffolk offers a legal insurance plan benefit through ARAG. For a small cost, you will have access to over 12,000 credentialed attorneys for a wide variety of paid-in-full legal services, including sale or purchase of a residence, wills and estate administration, and more.
Gradifi
We're here to help you pay your student loans faster so you can start saving for other goals sooner. Through Gradifi, Suffolk will make up to $9,000 in contributions to your student loan, saving you money and interest.
Our financial benefits
Retirement savings plan
Suffolk understands how important it is for you to prepare for a more financially secure future. Most experts say — because you may spend 20-30 years in retirement — you need annual retirement income equal to about 70 percent of income earned during your final working year.
By giving you the opportunity to save your own money and receive company contributions, our 401(k) Retirement Savings Plan plays a significant role in helping you achieve this goal.
Basic life insurance
Suffolk offers financial protection for you and your family in the event of an accident or death through life and accidental death & dismemberment (AD&D) coverage for you and your eligible dependents. 
Commuting reimbursement
Our parking and transit expense reimbursement plan enables you to avoid taxes on the money you use to pay for work-related parking or transit. Depending on your tax bracket, you could save up to 40 percent on state, federal, and FICA taxes.
Find your career
Want to work with us? We're always looking for people to lead our quest for better.
View open opportunities
Map your journey
Our career development programs are redefining what it means to build a long-term and successful career in construction.
Learn more