Innovation
Unleash the power of technology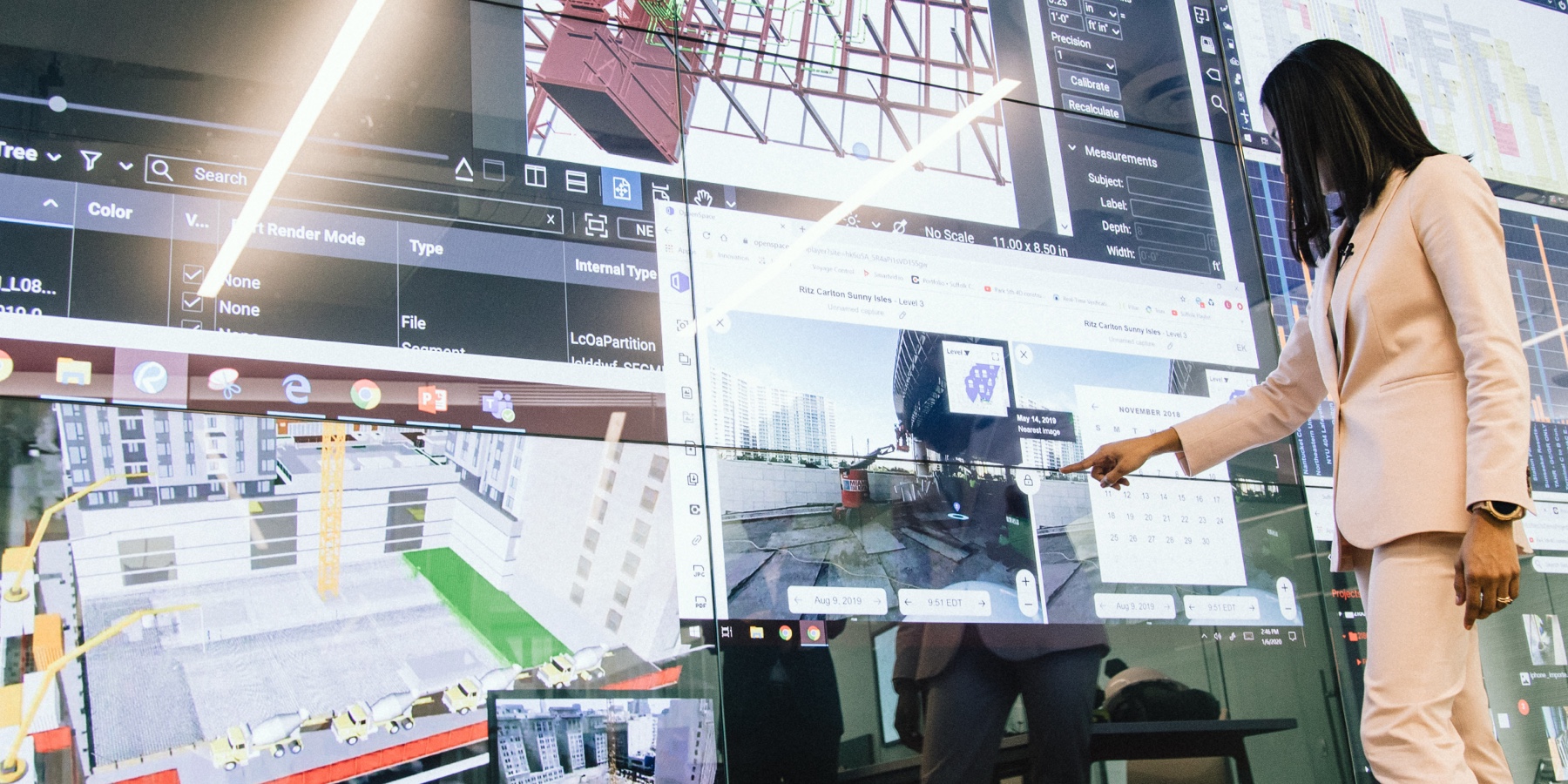 Innovation
A pioneering approach
Suffolk is at the forefront of game-changing innovations that are impacting the world and changing the ways we build.
A dedicated data team
Leveraging data to drive business decisions
7 CoLabs nationwide
Powering jobsite innovation
Suffolk Technologies
Investing in and partnering with tech startups
Data
An industry ripe for disruption
Construction is one of the least digitized industries in the world. Our goal: to close the gap between our industry's technology present and its potential.
Our CoLabs
People-centered problem solving for the built world
Suffolk's CoLabs were born from the pioneering spirit of our construction operations teams, who voiced a critical need for a dedicated space and full-time team to evaluate, nurture, and distribute technologies and innovative processes.
At the CoLabs, we field ideas and problems, figure out solutions, and connect our people with technologies that we find can advance their efforts.
Suffolk Technologies
Investing in the future of building
Suffolk Technologies invests in and partners with early- and growth-stage startups transforming the built world.
We support visionary founders with our expertise and network to accelerate industry-wide adoption of breakthrough innovations.
Read more about Suffolk Technologies
Walking the jobsite — virtually — with OpenSpace
OpenSpace is a 360-degree video platform that documents construction conditions and creates a virtual tour experience for end users.
See how Assistant Superintendent Max Sanchez leveraged this technology to manage a tall task: the glass wall system for the 53-story Ritz-Carlton Residences project in Sunny Isles Beach, Florida.
Read the full story
Innovation
By the Numbers
Latest News
Innovation: What's new
Our people are dedicated to finding solutions to every challenge. That spirit makes for some great stories.
View all news