Life at Suffolk
We
build people
That's the spirit that drives us. It creates our tight-knit, collaborative culture. It feeds our curiosity. And it lays the foundation for groundbreaking approaches to how we work.
National reach, local flavor
We take pride in our strong, consistent culture throughout the organization, with local nuances in each Suffolk region and office. You'll find unique working environments, diverse client bases, and unlimited potential for opportunity.
Explore our locations
A collaborative culture
When we say we build buildings, that's not the whole truth—we build our people. And we see it as our mission to empower them to redefine what's possible in the built world.
Collaboration

The most important thing at Suffolk? Teamwork. Our diverse, high-performing teams encourage each other every step of the way and deliver seamless results.

View our work

Growth

We want you to get the most out of your career journey. With hard work and innovative thinking, plus our career development programs, there's no ceiling to your professional growth.

Map your career path

Support

We're stronger and safer together—we take seriously our responsibility to look out for each other. That philosophy extends to our employee resources and company benefits, which work to ensure that everyone finds the support they need to succeed.

See our benefits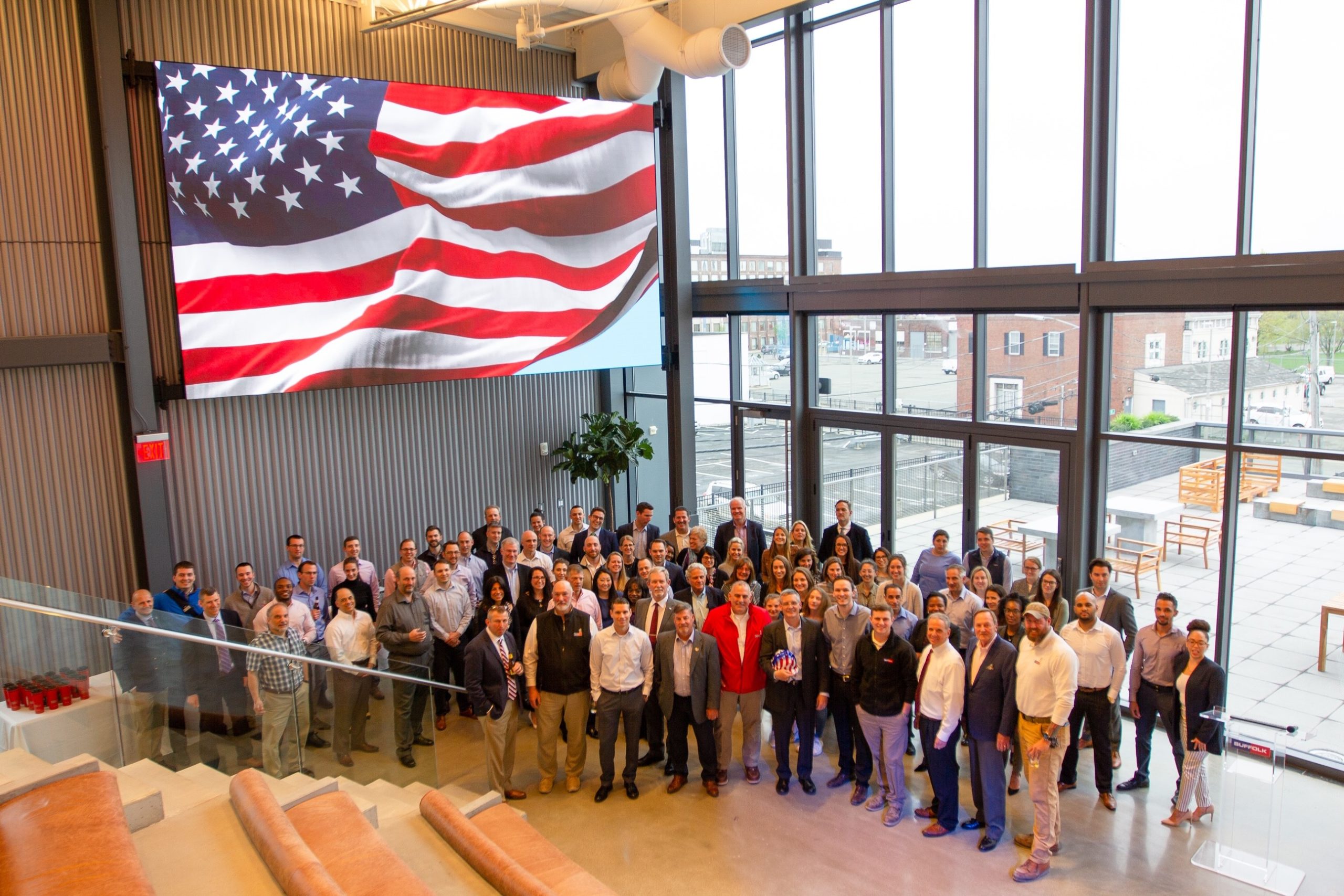 Our veterans, our family
Suffolk is committed to hiring and supporting military veterans. We respect their service to our country and what drew them to this industry, and we value the hard work, integrity, and honesty that they bring to work every day. To empower the talented and experienced veterans who work in our fast-paced industry, we offer programs, courses, and a community to put them at the top of their game. We're here for your next mission.
Our commitment
to anti-racism
Cultivating, promoting, and celebrating diversity and inclusion is the responsibility of every Suffolk employee. In our journey to dismantle systemic racism, we have focused on having courageous conversations and creating a new framework for diversity and inclusion by transitioning from compliance to inclusive leadership through diversity, equity, and accountability.
As part of our work, we have launched a three-pillared set of commitments and actions known as "The Three Cs": Company, Construction Industry, and Community. These components frame our long-term, impactful and sustainable solutions to help turn the tide of racial disparity at every level. We believe racial injustice should not be tolerated in the world around us because Black lives matter.
We Are Suffolk
We Are Suffolk is our three-day immersive learning and acculturation experience for all new employees. This program connects colleagues from different departments and regions and builds engagement through presentations and meetings with leadership. Participants learn more about Suffolk, our core values, history, and strategy.
Our Awards
Great Place to Work U.S., 2023

Fortune 2023 Best Workplaces in Construction—#10, 2023

Boston Business Journal, Best Places to Work in the Extra Large Company category—#2, 2023
Katy O'Neil
Marketing
"Focus on the three Ps: people, process, and projects. Get to know as many people as possible, discover how Suffolk works, and ask what we have built, are building, and want to build. It takes a year to learn your job and how Suffolk works. Work hard. Be inquisitive, but don't be too hard on yourself. Job sites and the people who work there are a wealth of information. And they enjoy your visit. Get out. See Suffolk at work."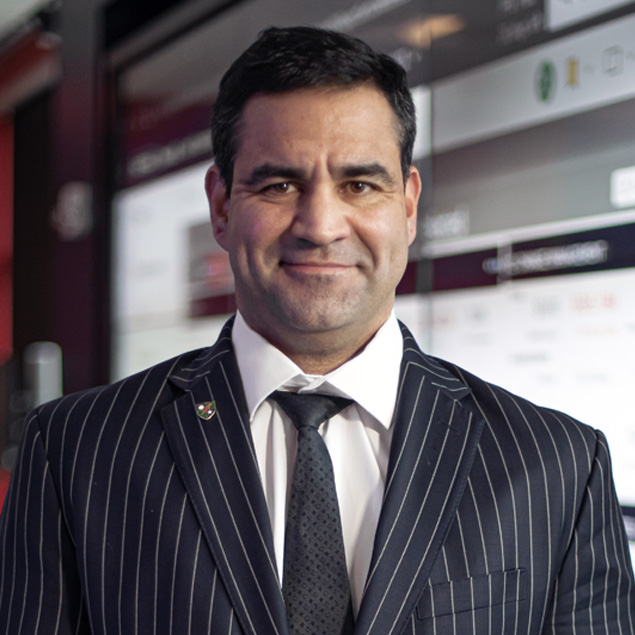 Rory Abbazio
Data
"My time in special operations required a "team first" mentality, where we pulled together different experts and listened to their perspectives to execute the mission. I'm doing that at Suffolk too. We always want to have that mentality and understand the pain points for the boots on the ground. Suffolk is a place where we can pivot and move quickly. And, because of the patriotism, pace and camaraderie here, it's also a place that resonates with people who said yes during a time of war. That's profound."
Marcel Tatu
Estimating
"If I had to compare my first time working at Suffolk and this second time returning to the company as a rehire, the HR team has done a great job with the onboarding program. With this new format, I knew right away who we were and where we were heading. This gave me—from day one—confidence on my choice. So, take advantage of and embrace the three-day onboarding program by participating and creating relationships with other participants and the presenters. Understanding the vision and the direction Suffolk is taking for the future, and the role you might play in it, will give you confidence in your choice and a clear path to where the company is heading."
Feeling inspired to work here?
We want people who are bold. Innovative. Courageous. Caring. Looking for the career opportunity of a lifetime. Here, you can be a part of something bigger than anything you can accomplish on your own.

We've set our aspirations high, driving forward and adapting to find a way—no matter the challenge—while still building an environment where we put people above all. And we encourage our employees to do the same.
Careers
Find your career
Want to work with us? We're always looking for people to lead our quest for better.
View open opportunities
Map your journey
Our career development programs are redefining what it means to build a long-term and success career in construction.
Learn more