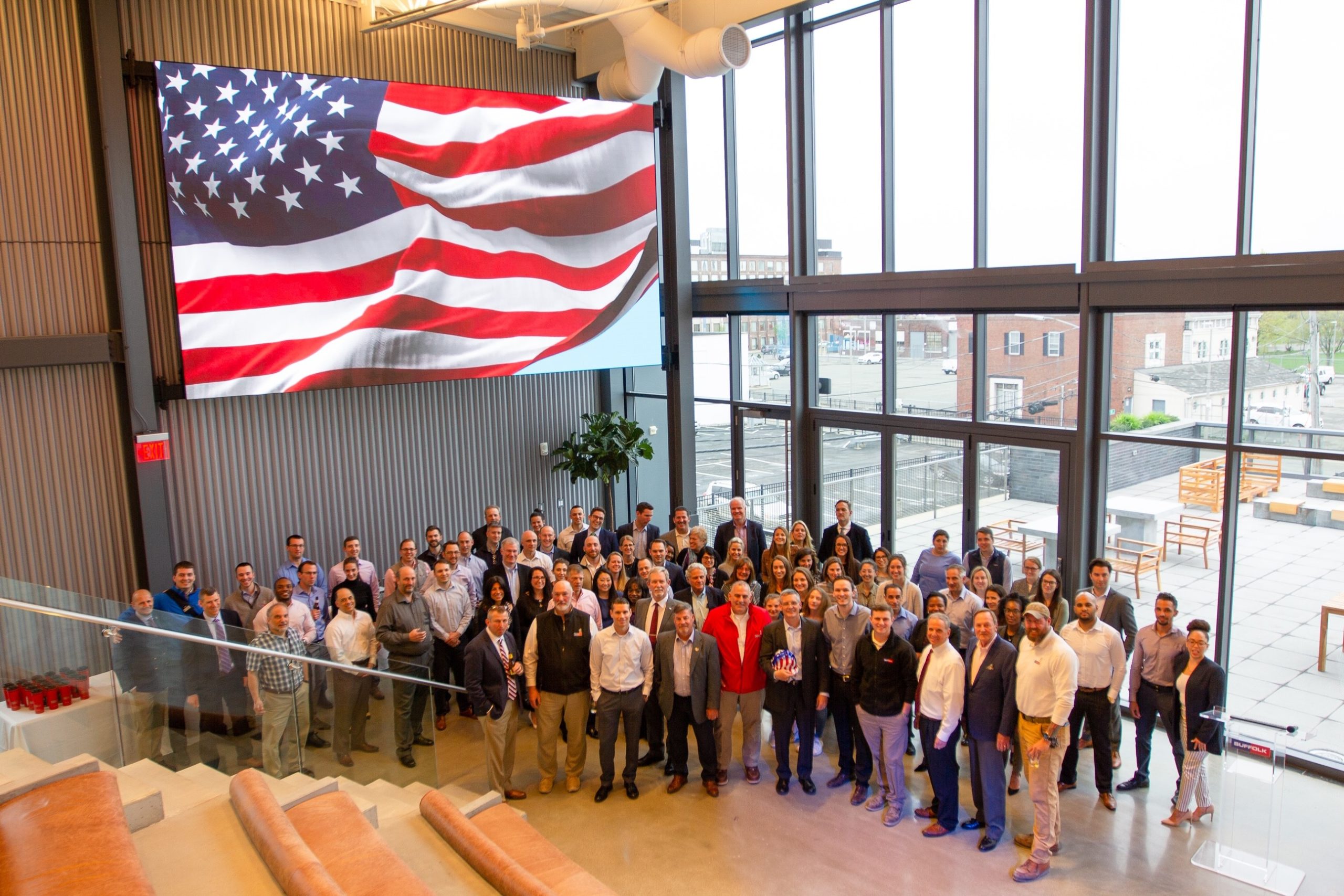 The military is the ultimate display of the "service for others" mindset, a concept that was solidified for me as an undergraduate at Boston College. No matter your active-duty experience, it's an irrevocable, gutsy commitment when you sign on the dotted line to serve this great country. That unique and personal expression of belief and loyalty is something that can't be overstated, and it's one reason we value and support our veterans so much here at Suffolk.
There are plenty of other reasons why we appreciate our Suffolk veterans—and why they thrive here. Veterans like hard work. We keep our commitments. We do well when given responsibility in demanding but rewarding roles. And we want to be respected along the way. That's exactly what Suffolk offers.
I had the privilege of serving in the U.S. Navy and the Navy Reserves as a Lieutenant Commander and Judge Advocate for more than 10 years. I was fortunate to be surrounded by leaders of all ranks in the Navy who cared about me, and I would not have been successful without the direct and daily support of those both above and below me in the chain of command. It was a true team, and everyone was treated with dignity and respect, regardless of pay grade. My military colleagues taught me to prepare, and to be ready for whatever comes next with a positive attitude.
When I decided to pursue a civilian career, I wanted a place with that kind of mindset: an environment built on collaboration, agility, and respect. I was fortunate to land at Suffolk, where I found a great opportunity to learn, build an industry-best legal and compliance team, and grow with the company.
Suffolk also expects much from its people, comparable to what I knew on active duty. The military gives people direction and training, and then expects them to execute, often without much supervision. Suffolk has a similar approach. It's a get-it-done today place, where you're empowered to think on your feet and use your intelligence and training to make decisions and act.
We now have more than 60 veterans working at the company, with all service branches represented from many different eras, ranging from Vietnam to Afghanistan. Every single veteran is a valued member of the Suffolk family, and we work hard to make sure they know how much we appreciate and respect their contributions to our country and our company.
Our Veteran Business Resource Group is an internal network for our vets, making it possible for us to meet frequently, plan special events to gather our full veteran community, and volunteer with local veteran organizations like Massachusetts Fallen Heroes. The group has also become a space where we can support each other, helping with personal matters or career advice on what to do next at Suffolk or beyond.
When I talk to veterans about their career path, I tell them to be honest with themselves about what they want to do and how to make it happen, whether it's here or somewhere else. With the right training and support, people who thrive in the military can thrive anywhere.
Suffolk values people who have served and empowers them to succeed every day. That's what we mean when we say our veterans, our family—and we're always welcoming more veterans into the fold. Click here to learn more about our open opportunities and apply!