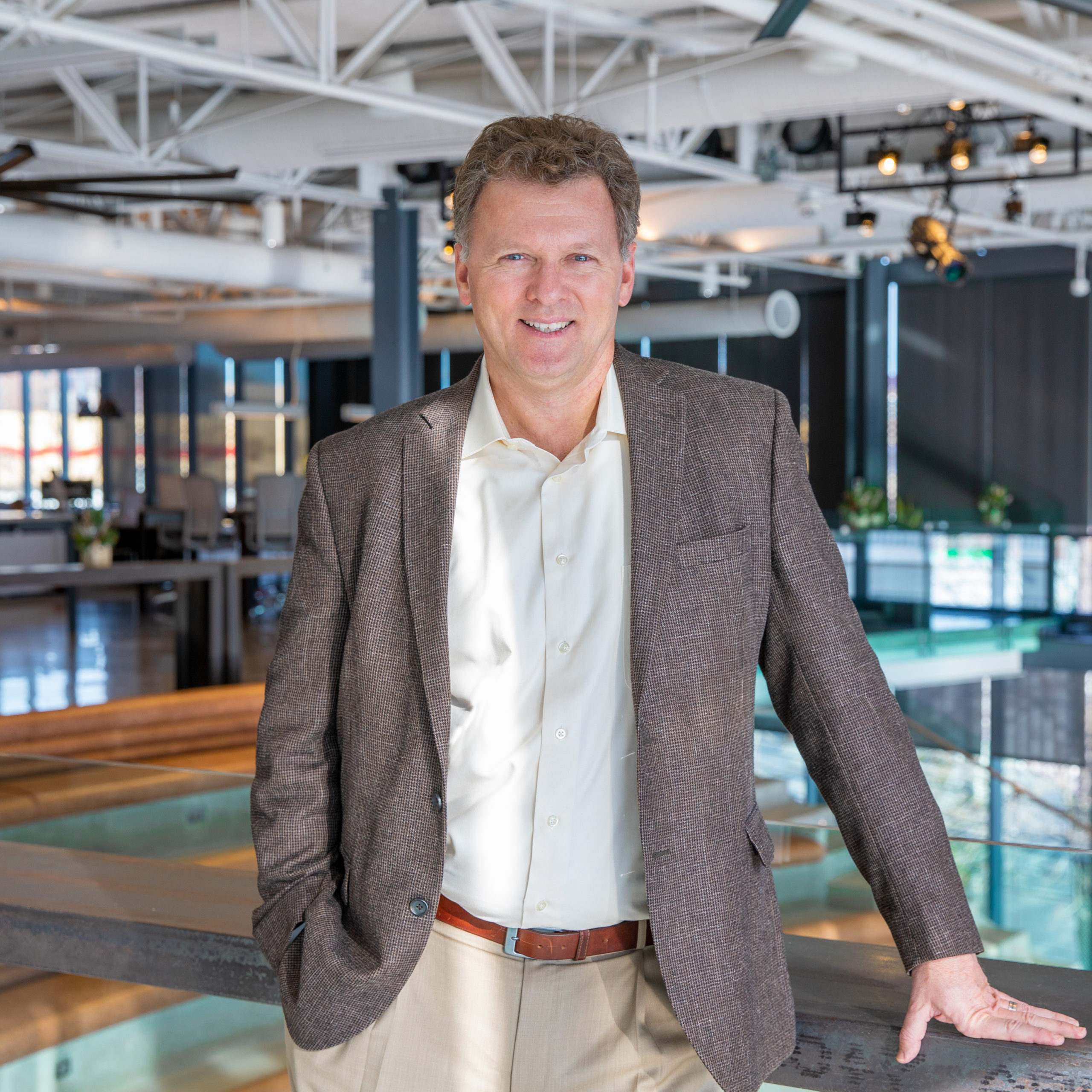 Years at Suffolk:
6 year(s)
Past Employer/Position:
Exelon, VP & CIO
Years in the Industry:
6 year(s)
Awards
2019, 2020 Boston CIO of the Year Enterprise Finalist;
2016 Southeastern Electric Exchange "Chairman's Award"
2015 SAP Utilities "Better Business Results Award"
2015 CS Week "Expanding Excellence Award" (CIS Implementation of the Year)
2015 Southeastern Electric Exchange "Industry Excellence Awards"
2013 Smart Grid Today "Smart Grid Pioneer"
2013 Association of Marketing and Communication Professionals "Platinum Award" (AVA Digital Awards)
Boards
Construction Information Executives
What is the most exciting thing about working in this business? What is your professional passion?
I find great satisfaction in collaborating with people "close to the work"—in operations or in a functional area—to use technology in a way that unlocks business value. I believe that the best ideas come from these kinds of interactions. Suffolk has amazing talent across the business. If we work together, learn from each other, and focus our efforts, there's nothing that we can't do.
What was your favorite family experience?
The COVID-19 pandemic has been frightening, disorienting, and—all too often—tragic. At times, however, it has given us the opportunity to see the best in people and to find silver linings where we can. For me, I was fortunate to be able to spend the first three months of the lockdown in a house with my wife, four children, son-in-law, and a newborn granddaughter (and two dogs and two cats). For a brief period, during a strange and disquieting time, we got to experience the comfort of an extended family experience where we all pulled together and contributed in our own ways to make it work.
What is your favorite app and why?
I don't have a favorite app, but I do have a favorite service: "remote access." All of IT has had a hand in making certain that Suffolk can continue to operate effectively under the most extreme of remote work scenarios. That includes our field resources who have always made certain that our job sites can function remotely, the applications support people who make sure that Suffolk's business systems are readily accessible, our corporate infrastructure resources who support the "plumbing" that makes it all work, and our security resources who keep us safe. It's always more about the people than the technology, and I could not be prouder of the team that has allowed Suffolk to function no matter the circumstances.
What sport did you play and how did it help you professionally?
I played baseball. I had very little talent, but I loved the game and worked hard to become a good glove/no-hit third baseman. That lack of talent ensured a professional future in business and not on a playing field. I've always said that baseball exists to explain everything else. It is a game that rewards attention to detail. It is also a very humbling experience that teaches you how to deal with failure. And in baseball, perhaps more than any other sport, a group of role players committed to team outcomes and to doing the little things can win it all.
What book has helped you most in your career?
There is a book called "Quiet Leadership" by David Rock that was given to me some years ago. It provides insights into how leaders can be better coaches. In doing so, it reinforces the importance of leading with questions. Throughout our life, starting in grade school, we are taught that we need to have "the right answer." As leaders, however, it is often much more important—and much more beneficial to our people—to have the right questions. Especially if, like me, you have a lot of smart people in the room with you. It can feel counterintuitive and it can be difficult at times to resist the urge to tell rather than ask, but this book offers some good advice on how to do just that.
Innovation

How Microsoft Teams is keeping Suffolk Construction workers connected

Boston-based Suffolk Construction used Teams to keep operations moving ahead as it — like companies worldwide — scrambled…

Read Article
Latest news
Our people are dedicated to finding solutions to every challenge. That spirit makes for some great stories.
View all news